Helping you move through each aspect of the car-shopping experience is and always will be a top priority for our Harr CDJR team. While most around Worcester, Auburn, and Shrewsbury know the model they want to drive off the lot, questions often come up when the financial process begins. To assist, we have a financial center where advisors will sit down with you, get to know your wants and needs, and offer advice and guidance where they see fit.In addition to our experienced staff, we offer a variety of online tools you can make use of at any time!
Customizing a Plan to Your Needs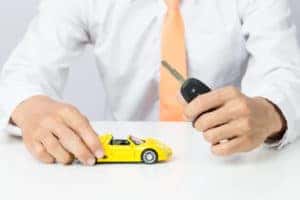 The financial process is inherently flexible, as our team can help everyone build their own specific payment structure. At our financial center, the end goal is to create a plan that caters to the unique needs of your lifestyle, preferences, and budget.
To get started, one of our advisors will review your current situation and the model that you have your eyes on. There are a lot of ways we can help you land your ideal ride, from adjusting the years on the payment plan to creating flexible monthly payments. Options beyond buying the vehicle outright, such as leasing, are also worth consideration!
Loans and Credit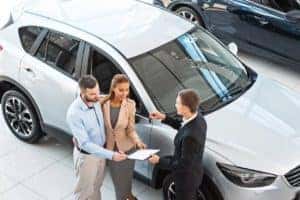 Two of the biggest factors when moving through the financial process for your favorite model would be loans and your credit standing. Thankfully, we can assist in both areas!
For loans, we can help you land the right set up with favorable rates. After many years working with nearby lenders, we have built a strong relationship that will come in handy when you start the application process. There are various types of loan to consider, too, each of which we can sit down and discuss with you.
For credit, boosting your current score is one way to help ensure you get a solid loan. We'll gladly outline a plan for you to get that credit score as high as possible. By making credit card payments in full each month and keeping your spending to credit limit ratio low, your score will slowly begin to rise!
Online Financial Tools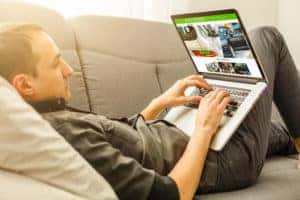 The many financial tools we have online are there for your benefit. For example, the pre-approval form is quick and easy to fill out. Once you complete the form, our team can review it and begin to craft the right payment plan for you.
If you want to spend some time mapping out your budget in advance, the trade-in calculator and payment estimator are two handy ways to go about that process!
Utilize Our Helpful Finance Center!
The finance center of Harr CDJR is all about helping you secure the right model. So use our online tools, speak to our team, and soon you'll be exploring Worcester, Auburn, and Shrewsbury in your favorite ride!