At Harr CDJR, we attempt to provide you with everything you'll need when owning, financing, or shopping for a car. If you speak with our team at point, they'll take time to get to know you. We feel it's vital to build a strong rapport with each member of the Worcester, Auburn, and Shrewsbury communities.
You don't have to get in touch with our staff to begin researching different models, however. Online, you'll find we provide a range of resources from an expansive inventory to tools centered around building your ideal financial structure!
A Diverse Inventory to Explore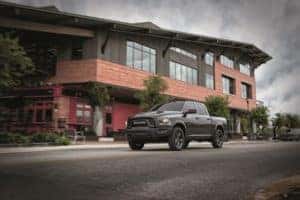 Providing you with as many unique and appealing models as possible is what our dealership is all about. We have the latest releases from top brands while also offering a unique mixture of used and certified pre-owned options.
If you start diving into our many vehicles online, you'll have the chance to really learn about each model. We list the specifications, features, trim levels, and more so you can easily discover the insight you care about. Also, you can compare options next to one another, helping you come to a conclusion when there's a pair of vehicles that catch your attention.
If questions come up while you're browsing around or if you want to get behind the wheel for yourself, reach out to our team over the phone or through an IM message. Each member of our staff is knowledgeable, friendly, and focused on helping you land the vehicle you're most excited about!
Breeze Through Financing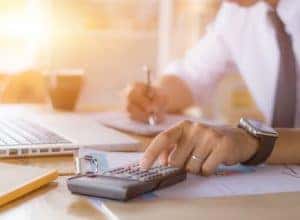 Whether you want to secure a specific loan, are considering leasing a vehicle, or want to boost your credit score, the experts of our financial center are around to lend a hand. The first thing our experts will do is learn about you, something that will occur more quickly if you fill out the online pre-approval form.
Once our team has a firm grasp on your budget, lifestyle, and the model you're after, they can proceed by crafting the right financial plan. If you aren't sure whether leasing or buying is right for you, they'll layout both options in detail. If you want to secure a loan, it'll be easier with their help thanks to our longstanding ties to local lenders.
Other online tools are accessible right now, too. There's the trade-in calculator and payment estimator, for example.
Service Close By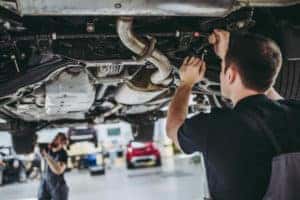 By booking your visit to our service shop online or over the phone, you can rest easy knowing your model is going to receive exacting and thorough care. We have a cutting-edge facility in which to service your model, with a team of certified technicians guiding each procedure.
From the on-site parts center, we can also pull any piece you need and quickly install it into your vehicle!
Give Us a Chance to Learn About You
After getting to know us at Harr CDJR, we're hoping we get to know you a little better. So bring any of your automotive questions or ambitions to our team and we're confident we can provide the assistance you're looking for near Worcester, Auburn, and Shrewsbury!