Genuine Mopar Parts and Accessories in Worcester
Hours:
Mon - Fri : 7:30 AM - 6:00 PM
Dealership Amenities
Mopar provides authentic OEM parts for your Chrysler, Dodge, FIAT, Jeep, RAM or SRT vehicle. We also offer OEM accessories and performance parts for your vehicle to make sure it's customized to your heart's desire.
24 Hour Service Center
Certified Technicians
We Have Early Bird Hours
Free WiFi
Goodyear Tires
Michelin Tires
We Offer Mopar Accessories
We Offer Mopar Performance Parts
We Offer Rentals
Saturday Service
Ask About Service Contracts
Shuttle Service Available
We Do State Inspections
Spanish Speaking
Parts Center

Over time, any vehicle you own is going to need to have a few parts replaced. At Harr CDJR, we've prepared for this by building up the inventory of our parts center. Whether you're piloting an adventurous SUV or a hard-working truck around the Worcester, Auburn, and Shrewsbury areas, we'll have the pieces to help your model perform at its best.
Along with our large collection of parts, we have certified technicians who will be in charge of each procedure. Once you've stopped through our parts center, you can get back to enjoying your model however you please!
Routine Part Replacements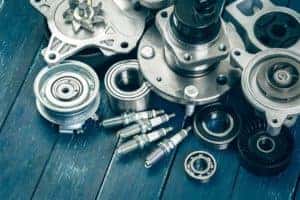 You'll likely be able to identify when your vehicle requires a routine part replacement, whether it's a brake pad or air filter as the performance of your model will diminish slightly. Brake pads, for example, play a vital role in stopping your vehicle, and if they're wearing down, you won't be able to brake with the same assurance and responsiveness you need.
When coming into our parts center, our certified technicians will inspect your model, identify what parts need a replacement, and will get to work on the installation process. We have pieces in stock which will fit your vehicle right down to the make, model, and model year.
Customizing Your Vehicle
Many of the models we have in our expansive inventory feature packages and accessories that allow you to customize your ride. Certain add-ons may up the performance of your model, while others alter the styling, the capability, or something else. At our parts center, we can quickly prep your model for the unique needs of your lifestyle.
It doesn't matter how old or new your car is, either. If you want to make some changes by implementing new parts or replacing current parts with alternative options, the team in our service shop can lend a hand.
Preparing for Upcoming Adventures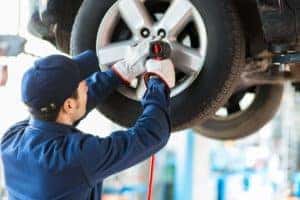 Oftentimes locals will come in and ask us, when is the best time to have a part replaced? Instead of waiting until the performance of your car starts to fade, we typically recommend you take a proactive approach to part replacements. Having an annual inspection of your model is an easy way for us to keep an eye on various parts. If you have big plans for a road trip or off-roading excursion, stopping into our shop before you depart is also a savvy choice.
Take off-roading, for instance. If you regularly embark on weekend trips through the woods, your tires will begin to wear down at some point. Thankfully, we have a loaded stock of all-terrain tires we can quickly pop on for you. Even if it's just the changing of the seasons as winter approaches, we can prepare your vehicle to adequately handle the inclement weather by tossing on a pair of all-weather tires!
Make a Visit to Our Parts Center
When it comes down to caring for your model around Worcester, Auburn, and Shrewsbury, Harr CDJR is on your side. If you think it's about time to have a part replaced, book a visit to our shop online!
Harr Chrysler Jeep Dodge Ram
Is Located At:
110-112 Gold Star Blvd, Worcester, MA 01606
Get Directions