Ram Dealer Westborough MA

Always thinking of new ways to provide innovative and helpful resources, our Ram dealer near Westborough, MA, has your priorities in mind. More and more, we're moving our services online so you don't have to leave your home to car shop or begin building the proper financial plan. While online access is important in the modern world, we still have our Harr CDJR staff around to lend a hand when you need it.
Once you get to know more about our dealership with this insightful overview, don't hesitate to begin utilizing our various resources!
---
What You'll Find in Westborough MA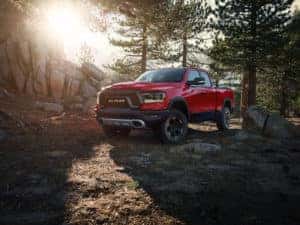 The scene around Westborough, MA, is always one of adventure and excitement. With families or groups of friends, you'll discover a treasure trove of unique opportunities.
A good example is Boundless Adventures, a place where you can zipline, hike, and enjoy all sorts of other activities. Another favored place to visit, Escape Games Worcester, will test your cunning and quickness.
Westborough, MA, is waiting for your arrival. So find the proper Ram model for your lifestyle and head on over!
---
Gotta have a Ram!
There's almost no job you're going to come across where your Ram truck can't deliver the power and capability you need. From around-the-house renovations to on-site construction work, having a Ram as your companion is going to help make life easier.
There's always a lot to learn before you pull the trigger on any vehicle. To help, our online inventory lists all the key attributes of a vehicle, from the fuel economy and the horsepower to the cabin proportions and more. If any questions remain even after you've browsed through our online Ram inventory, reach out to our staff!
---
Financing and Automotive Care for Your Ram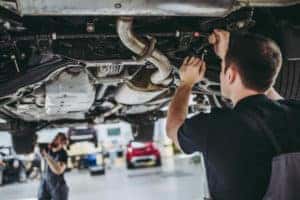 Owning and enjoying a Ram vehicle is about more than just picking out the right model. You also need the proper financial plan in place plus a devoted group of technicians close by to provide service. Our Ram dealership can assist in both areas.
Financing can be started online similar to how your car search can be started online. If you fill out the pre-approval form, we'll know more about your budget and background and can get to work building you the right financial structure. Our advisors are always looking to help, whether that means securing you the right loan or developing the proper lease deal!
For automotive service through the years, just book a trip to our shop online and your Ram will be taken care of. We can replace worn parts, perform routine inspections, and deliver all other service needs.
---
Find a Ram Dealer near Westborough MA
If you're after a Ram, contact us at Harr CDJR. We'll have the model you want, the resources you need to develop the right financing plan, and a service shop that's happy to care for your Ram through the years!