Jeep Cherokee MPG

While the Jeep Cherokee is revered around Worcester, Auburn, and Shrewsbury for its adventurous spirit, its fuel economy is a strength that sometimes goes overlooked. For those considering the exciting SUV as their next ride, it's good to know what type of fuel economy return you can expect, so our Harr CDJR team decided to create a Jeep Cherokee MPG overview. Seeing as the Cherokee has three available engines, we'll be breaking down the MPG rating for each of them.
We'll also be hitting on some other important performance features, like the horsepower, torque, and maximum towing capacities!
---
Three Jeep Cherokee MPG Ratings to Know
For 2021, the Jeep Cherokee gives you access to three engines, which means there are three MPG ratings to consider. Thankfully, all three engines are pretty close in terms of efficiency.
We can start with the small but stout 2.0L turbo offering which checks in at an EPA-estimated 23 city MPG/31 highway MPG. Pretty similar to the 2.0L turbo is a 2.4L offering that registers at an EPA-estimated 22 city MPG/31 highway MPG.
And finally, those that want to step up to the 3.2L V6 engine can still look forward to a strong MPG rating as this engine gets an EPA-estimated 20 city MPG/29 highway MPG.
---
Power and Towing Capability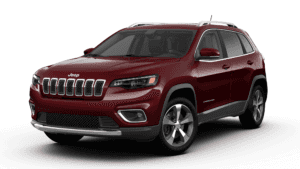 As with the MPG ratings, each of the three available motors for the 2021 Jeep Cherokee are going to deliver their own horsepower, torque, and towing capacity.
For example, the 2.0L offering produces quite the punch thanks to its turbo setup. The horsepower registers 270, the torque peaks at 295 lb-ft, and the maximum towing capacity for the 2.0L is 4,000 pounds.
The lowest outputs of the trio come from the 2.4L engine which generates 180 horsepower, 171 lb-ft of torque, and a maximum towing capacity of 2,000 pounds.
As you might have guessed, the power of the 3.2L V6 is pretty darn impressive and offers high-end capability. Thanks to some refined tuning on the part of Jeep engineers, this engine creates 271 horsepower, 239 lb-ft of torque, and has a maximum towing capacity of 4,500 pounds!
---
Classic Jeep Adventurousness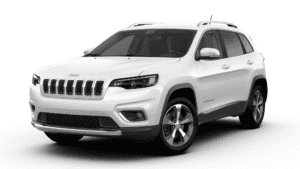 Even while prioritizing fuel economy, you don't have to worry about the Jeep Cherokee losing any of its off-roading prowess. The famed Jeep 4X4 systems that can be seen throughout the model lineup are available for the 2021 Cherokee, too.
The drivetrain offerings include Jeep® Active Drive 4X4, Jeep® Active Drive II 4X4, and the hardcore Jeep® Active Drive Lock 4X4 system, which allows you to quickly swap between unique driving modes!
---
Test Out the Jeep Cherokee MPG Rating Yourself
If the Jeep Cherokee is an SUV you can imagine yourself driving around Shrewsbury, Auburn, and Worcester, contact Harr CDJR. We have a Cherokee with each engine under the hood, so you can determine which performance best fits your needs!