Used Car Dealer Auburn MA

To make the most of your visits to Harr CDJR, we've developed a number of resources, tools, and services. In fact, most of the resources offered at our used car dealer near Auburn, MA, can be utilized without having to leave your home. From building your financial plan for the right pre-owned vehicle to identifying that vehicle within our online inventory, you never have to go far to lean on our expertise.And if you want to speak with one of our accommodating staffers, we'll be happy to do so online or in person!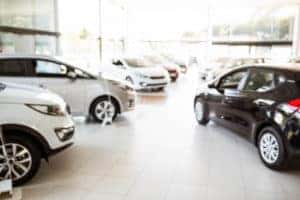 Whatever your preferences, you have a few options to explore when visiting the quaint and scenic community of Auburn, MA.
For example, you can bring your clubs along in the trunk of your used car and play a few holes at the Pakachoag Golf Course. Or, if your pre-owned SUV is filled with young passengers in the back rows, head over to the Crystal Caves Family Entertainment Center.
The longer your stay in Auburn, MA, the more attractions you'll discover. So plan your trip shortly after securing your favorite pre-owned model!
---
A Large Used Car Inventory
There's always something to see when sorting through our online inventory. Want to check out how much a used truck offers in maximum towing capacity? We'll have that listed. Want to see what features a particular trim level for a pre-owned sedan has? We'll have that listed, too.
Bringing you important information online while also handling any questions you might have for our insightful staff ensures you make the right choice on your next ride. So begin browsing, and if you want, we'll be happy to get you behind the wheel for a test drive!
---
Come to Us for Service, Financing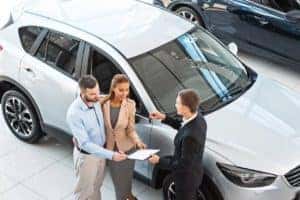 Along with helping you find the right used car, the other two important services we offer are vehicle maintenance and financing.
Financing, like finding your vehicle, can be started online. The pre-approval form, trade-in calculator, and payment estimator will help you develop the right budget. For questions regarding loans, leasing, buying, credit, and more, turn to one of our trusted financing experts for advice. With our team by your side, we're confident you'll leave the lot with a plan in place that you understand and feel good about.
When it comes time to rotate your tires or swap out the oil, book a visit to our shop. We have first-rate technology to provide efficient care plus a certified team that understands the intricacies of trucks, coupes, and everything in between.
---
A Nearby Used Car Dealer
Not far from Auburn, MA, our used car dealership is happy to assist you in any way we can. Whether it's servicing your current ride, finding your next used model, or building out an appropriate payment plan, consider Harr CDJR for your overall experience!
---
---