Jeep Dealer Worcester MA


Shop New Jeep Models
Jeeps are all about adventure. If most of your weekends consist of camping, exploring, or conquering off-road trails, you should look into the resources provided at our Jeep dealer near Worcester, MA. We constantly work to provide locals with the resources they need to land the proper vehicle.
Even if you haven't visited any off-road trails in your time, Jeep has a model lineup that also consists of comfortable commuter SUVs and family-oriented options. No matter the model you're considering, Harr CDJR can help you get behind the wheel as well as build the right financial plan!
---
The Cultured Worcester MA Community
Fine arts and theater thrive in the Worcester, MA, community. If you're heading for a long weekend in your favorite Jeep model, checking out the Worcester Art Museum and The Hanover Theatre and Conservatory for the Arts is a must.
From there, you can pop through Union Station on your way to Mechanics Hall and the Bancroft Tower!
---
Tantalizing Jeep Lineup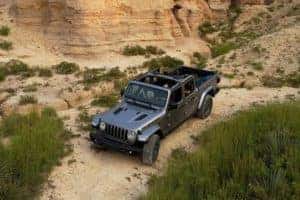 There's a unique exterior flair that each Jeep offers. Perhaps it's the signature grille, or the unquestionable air of adventure. Whatever it may be, it's easy to fall in love with a few different models in the Jeep lineup. So what do you do when you can't pick your favorite? Start researching!
Our Jeep dealer gives you the chance to explore the intricacies of each Jeep in person or from the comfort of your home. If you do stop by our dealership, a staffer will be happy to guide you around, answering any questions you might have about a few Jeep options.
Online, we have our inventory, which gives you a rundown of key features like the infotainment, specifications such as the fuel economy and horsepower, and insight into the specifics of each trim level.
Online, you can also compare options side by side or read through some of our reviews, comparisons, and other helpful resources. When the time comes, we'll be happy to get you behind the wheel for a test run!
---
Financing with Our Jeep Experts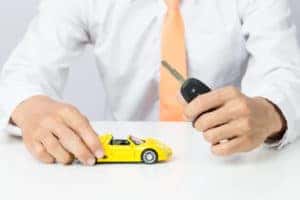 We have a financing center, guided by long-time industry experts, which is all about helping you put together the right financial plan. No stone will go unturned as we get to know you, learn about your budget and lifestyle, and ultimately begin offering advice on leasing, buying, loans, credit, and anything else you're curious about!
There's a host of online tools you can get started with right now, too. The pre-approval form helps our team learn about you, while the payment estimator and trade-in calculator give you further insight into your favorite Jeep and the trade-in worth of your current ride!
---
Jeep-Specific Service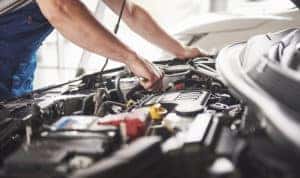 From slapping on a new set of all-terrain tires to quickly changing the oil, our service technicians are ready to get to work. If you book your visit online, they'll be prepped and ready for your arrival.
A benefit of coming to our shop would be the Jeep-specific parts center, which gives us the ability to swap out any worn part with the exact part you need!
---
A Trusty Jeep Dealer near Worcester MA
With a team always looking out for your best interests, Harr CDJR should be the first Jeep dealership you think of around Worcester, MA. If you're eager to get started, check out our inventory or contact us today!
---