New Jeep Jeep Cherokee vs Ford Edge for Sale in Worcester, MA

---
To determine a winner between two competitive and appealing SUVs, you need to dive into the exact features and specifications for each ride. At Harr Chrysler Jeep Dodge Ram (CJDR), we have received plenty of questions about how the fame Jeep Cherokee might stack up to segment competitors. So, we decided to take a look at that exact inquiry with this Jeep Cherokee vs Ford Edge comparison.
Each of these SUVs have their strong points which will appeal to certain folks around Worcester, Auburn, and Shrewsbury, yet differences make themselves known when you start diving into the nitty-gritty!
Jeep Cherokee Towing Capacity vs Ford Edge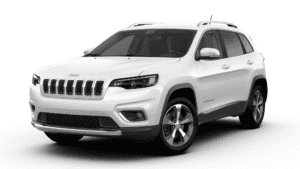 Capability goes a long way in the modern world. When you have the ability to hitch a trailer to your SUV without having to worry about a power-strain or a shaky ride, you open up a world of possibilities. Both the Jeep Cherokee and Ford Edge have proven to be reliable towing machines, yet there's a clear divide in their respective capabilities.
At best, your Ford Edge is going to reach 3,500 pounds of maximum towing capacity. That's a respectable figure, yet it's bested by two of the three available motors offered in the Cherokee. The 2.0L turbo for Jeep produces 4,000 pounds of maximum towing capacity, while the V6 engine reaches a maximum towing figure of 4,500 pounds!
---
Customizing Your SUV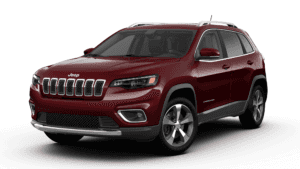 Customizing a model to fit your tastes, be they stylistic, performance, or technological, is a big part of car-shopping. Personalization usually comes from trim levels, of which the Jeep Cherokee gives you a host of options compared to the Edge. In total, the Jeep provides access to eight trims, while Ford limits your options to just five.
With the Edge, you're choosing between either the SE, SEL, ST-Line, Titanium, or ST. For Jeep however, you can choose feature-packed standard offerings like the Latitude, Latitude Plus, or Altitude before moving to more luxurious and adventurous options such as the Latitude Lux, 80th anniversary, Limited, Trailhawk®, or High Altitude.
---
Off-Roading Ability
If you're at all familiar with the Jeep model lineup, you're likely unsurprised to see the Jeep Cherokee thoroughly outclass the Ford Edge when they hit a muddy field or rocky trail. Jeep has long built their reputation on adventurous SUVs, and the 2021 Jeep Cherokee certainly fits the bill.
For Jeep, the trio of 4×4 systems you can select from easily surpass the front-wheel-drive or all-wheel-drive options of the Edge. Each Jeep 4×4 arrangement comes with its own set of technology and equipment for enhanced traction. The options include:
Jeep® Active Drive 4×4 system
Jeep® Active Drive II 4×4 system
Jeep® Active Drive Lock 4×4 system
---
No Doubt: Jeep Cherokee Topples Ford Edge
The Ford Edge just didn't stand a chance when compared o the Jeep Cherokee in key areas like personalization, capability, or off-roading savvy. The Cherokee is still a well-behaved on-road SUV, too.
A swing around the streets of Auburn, Shrewsbury, and Worcester with our Harr CJDR staff will tell you all you need to know. Contact Harr CJDR!