How Often Should I Get an Oil Change?

"How often should I get an oil change?" is a common question for car owners around Worcester, Auburn, Shrewsbury, and the rest of the state. The common answer is every 5,000 miles or so, yet there's more that goes into oil changes than just relying upon this single data point. At Harr CDJR, our service center delivers oil changes for plenty of local drivers. We also receive a lot of questions about oil changes, which is why we created this insightful and brief overview discussing must-knows about motor oil!
---
How Often Do I Need to Swap Out My Motor Oil?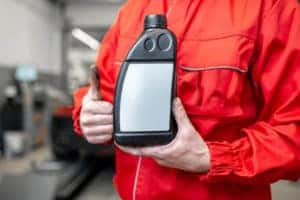 So where does the 5,000-mile marker come from when you ask, how often should I get an oil change? This number is a common answer because it covers a wide variety of everyday vehicles. If you have an SUV, a sedan, or a crossover and generally make an easy commute to work each day, or enjoy some leisurely cruises throughout the nearby communities, then changing the oil every 5,000 miles should work for your vehicle.
On the flip side, if you have a high-performance car, a truck that you use to regularly tow large loads, or a car that's tasked with heavy, bumper-to-bumper traffic each day, you may want to change your oil closer to every 3,000 miles. Essentially, the more you stress your engine on a daily basis, the more frequent your oil changes should be.
---
How Long Does an Oil Change Take?
An oil change will take almost no time at all when you come by our service center. By booking a visit online, we can have you in and out in half an hour.
What Does Motor Oil Do?
There are three key purposes of motor oil. First, the oil serves as a lubricant to reduce friction among the many moving parts that exist in your engine and under your hood. Second, the motor oil reduces temperature under the hood to avoid overheating.
And finally, as the oil circulates, it picks up debris and dirt before placing it in a filter.
---
Signs I Need an Oil Change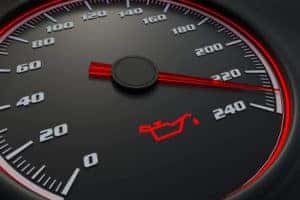 You can tell your model needs an oil change if your performance begins to noticeably dip, either in terms of acceleration or fuel economy. You can also check the oil yourself by pulling out the dipstick. Fresh oil will be smooth and golden-brown in color, while worn oil will appear sludgy, black, and thick.
Oil changes often occur when you come to the service shop for other routine procedures such as general inspections and tire rotations.
---
Get an Oil Change Today!
There's no reason to wait on an oil change. If you aren't sure when your car last had one, or you know you've gone more than 5,000 miles around Shrewsbury, Auburn, and Worcester without a swap, come to our shop. We have a team of certified technicians ready to work. And at Harr CDJR, you can book a time that works for you online!
---
---