Brake Repair near Me

You don't need to go far to find reliable, efficient brake repairs near your area. Just look to Harr CDJR. We have a service shop that is designed to deliver quick and effective care. Brake repairs are one of the many procedures we can complete quickly. And if you book your visit online, you can easily find an appointment time throughout the week that fits within your busy schedule.
We typically receive some questions about brake repairs from local drivers, so we thought we'd address the most common inquiries in this helpful overview.
---
---
---
How Long Does a Brake Repair Take?
The time it takes to adjust or repair the brakes of a particular vehicle depends on the type of repair needed. Still, most common brake repairs are straightforward, requiring less than an hour to be properly executed.
Our on-site facility is designed to make repairs and other services quick and simple, too. We have certified technicians who are ready to get to work, plus up-to-date technology that gives us an upper hand once the repair begins.
---
How Long Do Brake Pads and Rotors Last?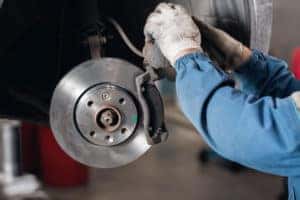 A brake repair is typically about addressing either the brake pads, rotors, or both. So how long do these vital performance pieces typically last? It depends on a few factors, such as how hard you push your vehicle during daily driving, the type of driving (such as bumper-to-bumper traffic) that you undergo each day, and the type of model you have.
Typically though, your pads are going to need a swap every 20,000 to 30,000 miles. The rotors can go for quite a bit longer, often reaching upwards of 70,000 miles. During the repair process, our technicians will do an inspection to determine what the source of any wear and tear might be. If a part requires a replacement, we can turn to our parts center where we have pads and rotors handy. And if we don't have the proper fit, we can order the piece your model needs online before installing that piece for you!
---
Signs I Need a Brake Repair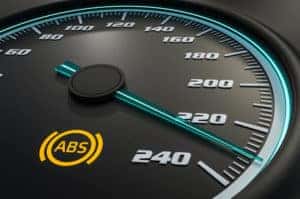 Maybe the most common question folks ask us is: How do I know if my brakes need to be repaired? There are a few hints your brakes are worn, with the most obvious being a squishy, ineffective pedal. When you press the brake pedal, it should be responsive. So if you need to stomp it to the floor before your car slows, your brakes are beginning to wear down.
Other factors might come up too, such as your vehicle needing more length than normal to come to a complete stop, or your vehicle pulling to the left or right as you begin to decelerate.
---