Grand Wagoneer vs Ford Expedition: Performance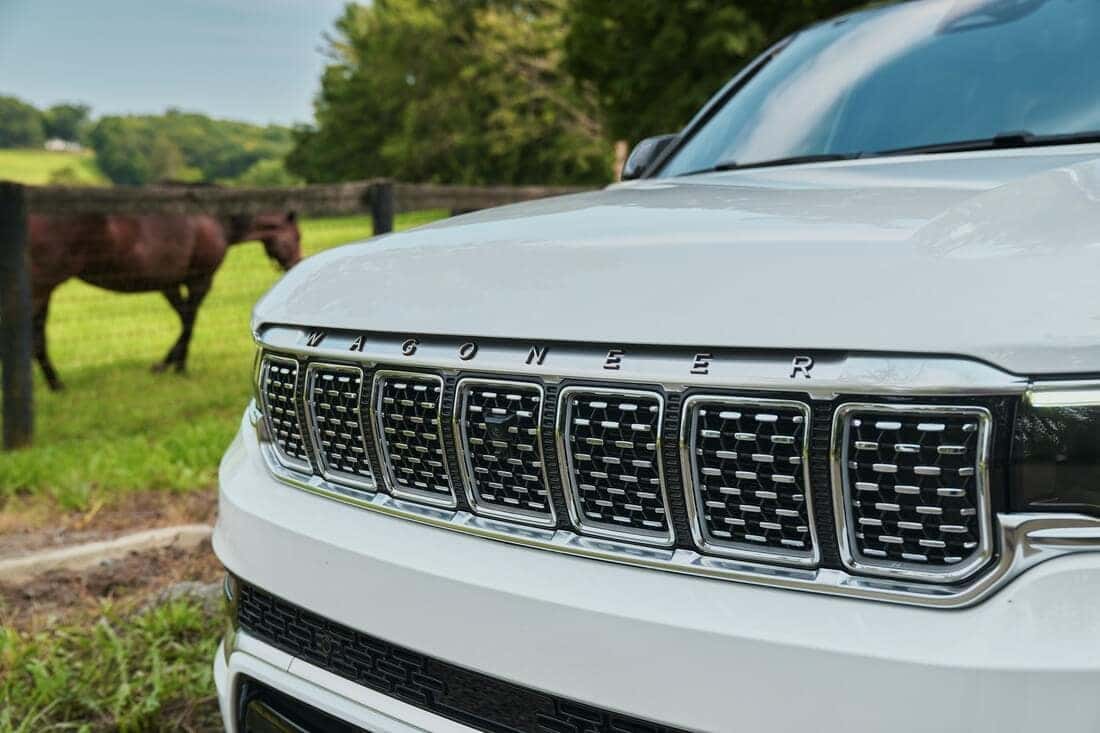 One of the differences right off the bat stems from the fact that you can select one of two engines for the Grand Wagoneer. Consider selecting either a vehicle outfitted with the 6.4L HEMI® V8 engine or the optional 3.0L Hurricane Twin-Turbo 510 I6 engine.
At its best, and with the use of the HEMI® V8 engine, your Grand Wagoneer can tow up to 9,850 pounds. The other engine, the I6, produces 510 horsepower, which catapults you across any road. Plus, it can tow up to 9,750 pounds, which is merely 100 pounds less than the primary engine.
Only one engine powers the Ford Expedition. Although it supplies you with a larger tank in the 3.5L EcoBoost® V6 engine, it stops short at 440 horsepower. It provides a maximum towing capacity of 9,300 pounds, which cannot match that of either engine for the Grand Wagoneer.